Our number one goal is to provide the most amazing and effective customer service for our clients. Whether you are buying or selling a commercial property, you can be assured that we will provide the highest level of service and communication. We listen to our client's needs and desires and do our best to deliver superior service, thereby ensuring a long and happy relationship.
We have more than 45 years of combined experience in the real estate industry and have worked with hundreds of buyers and sellers, as well as developers and investors.
Boardwalk Realty always strives to provide the highest level of integrity, attention, and satisfaction.
---

Meet The Team
HALEY EPPS
Broker/Owner
913-558-5958
hepps@bwrealtykc.com
My career in real estate started at the mere age of 19 years old where I held open houses at condominiums in St. Petersburg, Florida while in College. With over 23 years of real estate experience and even more sales experience, no other real estate agent will provide you with stronger market knowledge, negotiation skills and top-notch marketing than myself and my Boardwalk Team.
I was born into the real estate business, with my mom, Sandy Spalitto becoming one of the first woman real estate agents in Kansas City to sell commercial real estate. My experience over the years in both commercial and residential real estate, has made me a pro at negotiations and marketing. I have made it my mission to represent and protect my buyers and sellers and their properties every step of the way. No one can out work me from getting you top-dollar and doing everything possible to market your property. I go out of my way to make sure that your property is getting top views and exposure on line and the best quality marketing available.
My philosophy has always been that of "honesty, exposure, results" and that is my companies commitment to excellence and to our clients.
Contact me TODAY as your exclusive agent for any of your real estate needs! 913.558.5958. I look forward to showing you the Haley Epps and Boardwalk Team difference!
STRENGTHS
23 years of experience and knowledge of real estate
Negotiation Skills
Networking
Training
Honesty
Detail Orientated
Persistence
BOARDWALK RECOGNITION:
Johnson County Board of Realtors
Kansas and Missouri Board of Realtors
EPPS ORGANIZATION AFFILIATION:
Fellowship of Christian Athletes
Legacy Christian Church
Musical Theater Kansas City
Chamber of Commerce
NAWBO (National Association of Women Business Owners)
Feed the Hungry
The Go Project
World Vision
---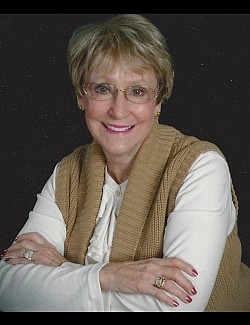 SANDY SPALITTO
Broker
(913)491-5436
spalitto@kc.rr.com

PROFESSIONAL EXPERIENCE:
Owner of The Spalitto Company, a full service Commercial Real Estate Co. from 1997-2016
Manager of the Farm & Land Development Department of J.C. Nichols Company 1984-1996, Specialized
in marketing vacant ground for multi-uses. (managed approx.. 2400 acres of farm land)
Varnum-Armstrong-Deeter Commercial Real Estate Co - 1972-1984 served as a Vice-President and a
member of the Board of Directors. Managed a Branch office 1976-1984.
Secretary & Principal of Morse Development Company 1974-1984. Bought and developed ground for
residential purposes.
MEMBERSHIPS & SERVICES
President of the Johnson County Board of Realtors – 1992
Realtor of the Year – Johnson County Board of Realtors 1991
Director – National Association of Realtors 1994-1996
Director-Kansas Association of Realtors 1990-1996
Sales Person of the Year – Kansas Association of Realtors 1993-94
Director of Johnson County Board of Realtors – 1988-1993
Board of Directors, Metropolitan Area Real Estate Alliance 1992
RPAC Trustee-Kansas Association of Realtors 1995
Member Nativity Catholic Church
Past Member of the Overland Park Chamber of Commerce
Member of Home Builders Assn. 1992-1996
Past member of Board of Directors Blue Valley Foundation for Blue Valley Schools
Past President of Greater Kansas City Dental auxiliary
Past President of Silver Blades Figure Skating Club
---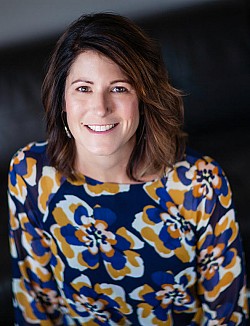 JILL KRAJICEK
Agent
(913)980-9426
Jillk@bwrealtykc.com

I have been in the real estate business for over fifteen years. I'm an investor who enjoys finding investment properties and the perfect home for others. 15 years ago my husband and I bought our first investment property, it was a shell of a home and needed to be re-built. We learned how to build a home from the studs and create a great investment. My experience in construction and investments serve my clients in helping them determine which home is right for them and what homes have potential. I am also a mom of three great boys and I help to run a food pantry at Leawood Presbyterian Church, I love to read and play sand volleyball in my spare time.

---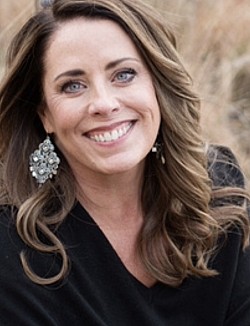 CYNTHIA URSHEL LIGGETT

(913)220-7393
csliggett90@gmail.com
Born in Iowa but growing up in Nebraska Cynthia watched the expertise and love of real estate her realtor father enjoyed. Earning her BA at Nebraska Wesleyan University, her Masters degree at KU and now having a daughter at K State she feels comfortable cheering on the many teams in the area. Moving to Johnson County in 1990 allowed her to work extensively with the Blue Valley , Olathe and Shawnee Mission school districts as a Spanish instructor.
She has been heard to tell her clients : "Yes, the schools in Johnson county really are as fantastic as you hear, and the people are as real and warm as you find in the Midwest ."
She is able to provide expert counsel for families relocating in the area because of her knowledge of the three main school districts and speaks fluent Spanish .
Cynthia and her husband Scott and their girls live in Overland Park.

---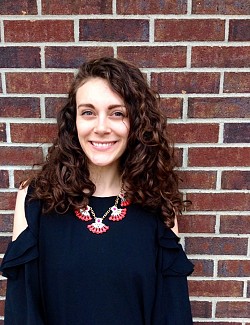 KAYLEE CLARK
Transactional Coordinator/ Sales Agent
913-202-0398
kaylee@bwrealtykc.com
I am a Kansas City native, just entering the real estate world, but eager to pass on my love of this city to others. My interest in real estate began when my husband Daniel and I purchased our first home. Most of my experience has been in management and customer service, leading up to this new endeavor. In my free time I enjoy developing recipes and fostering with Unleashed Pet Rescue. I love to spend time with my family, beagles, and small army of nieces and nephews.
---
STEPHANIE ELYACHAR
Agent
(913)980-7402
soelyachar@aol.com

---
LISA WOLFF
Agent
(913)485-4908
lwolff@everestkc.net